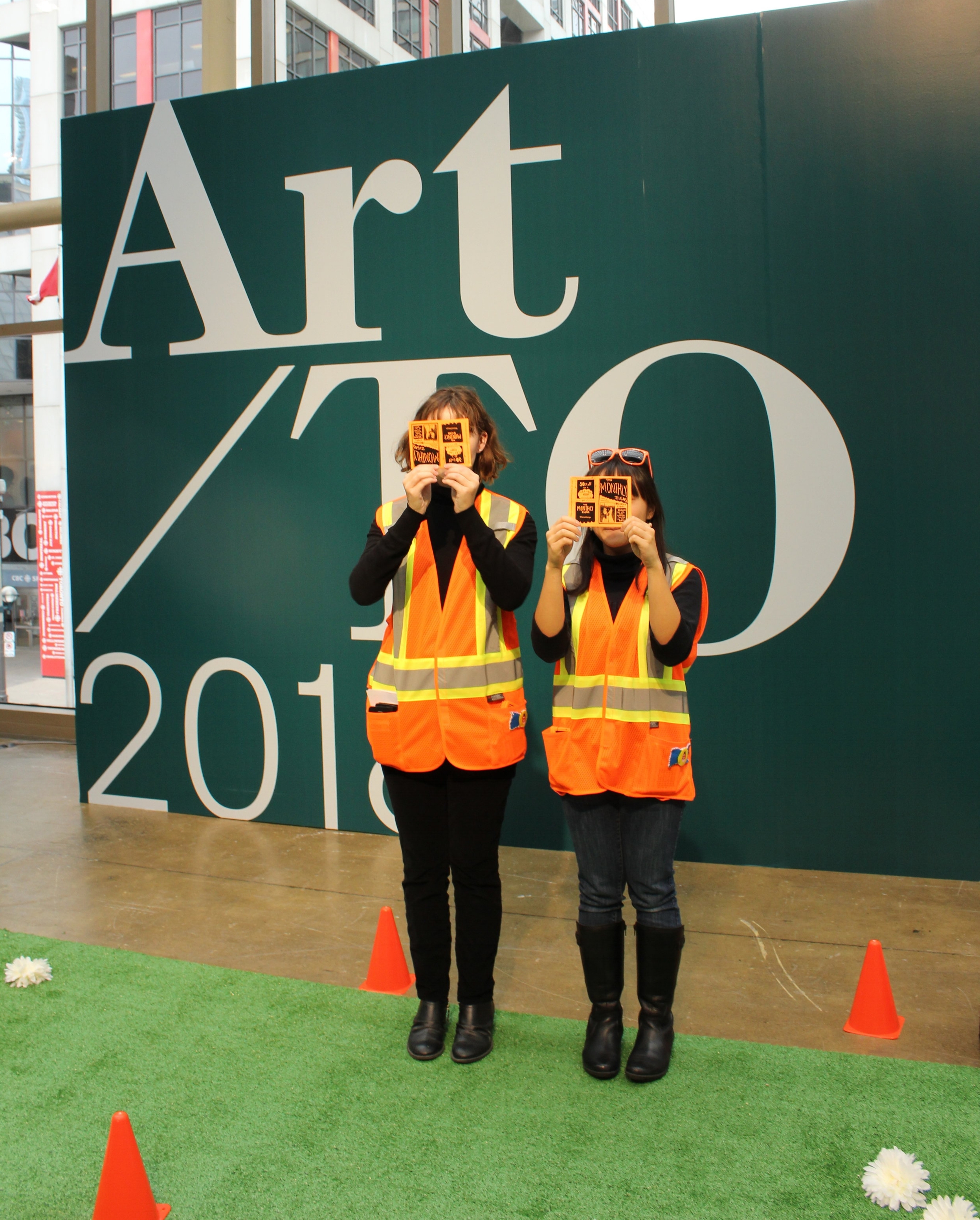 This first issue of The Monthly Zigns includes a breaking story of a strange girl seen stealing a television set, a comic of two girls helping a fake tree, horoscopes, a candy-scavenger hunt and (of course) coupons!
An important part of The Monthly Zigns is interaction with our community through performance. This month we investigated Art Toronto in our orange safety vests and pylons. We chatted with artist's, galleries and staff.
This month we got in the halloween spirit and planned a candy-scavenger hunt! Using the landmarks of Anish Kapoor's Mountain sculpture, the Cottage Social in Toronto and finally, a small pyramid sculpture to hide the candy!
October Issue #1 of The Monthly Zigns